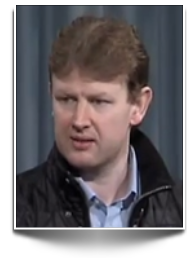 Paul began his soccer career growing up in England, and as a young player he attracted considerable interest from several English Premier League clubs who offered him a professional contract while at High School, most notably Manchester City, Wimbledon, and Leeds United FC. After choosing to sign for Blackpool FC in the early 1990's, Paul spent seven years at the club before deciding to pursue an education in sport while playing semi-professionally.
Since then Paul has gained a Bachelor's degree in Sports Coaching, a Bachelor's degree in Sport and Exercise Science from Manchester Metropolitan University, and a Master's degree in Sport Management from the University of Central Lancashire.
Over the past ten years Paul has worked extensively within youth sports development, offering sport science support, and helping progress coaching methods and curriculums for various organizations both in the U.S. and Europe; with a specific emphasis on helping coaches and parents recognize how to foster positive, learning environments which enable youngsters to flourish in their chosen sport. During this time, Paul co-wrote the bestselling book: 'Coaching Outside the Box: Changing the Mindset in Youth Soccer', which has been endorsed by numerous clubs, organizations, and national governing bodies throughout the world. In 2015, he also contributed to another best-selling book entitled 'The Wining Parent' which has been recognized as one of the leading publications in youth sport development.
Paul is also SAQ certified and has UEFA 'B' coaching license. He is currently in the final stages of the National Academy of Sports Medicine (NASM) certification.